Cook up these appetizers for your friends on Super Bowl Sunday!
Prep Time: 10-15 Minutes | Cook Time: 15-30 Minutes | Yields: 6-8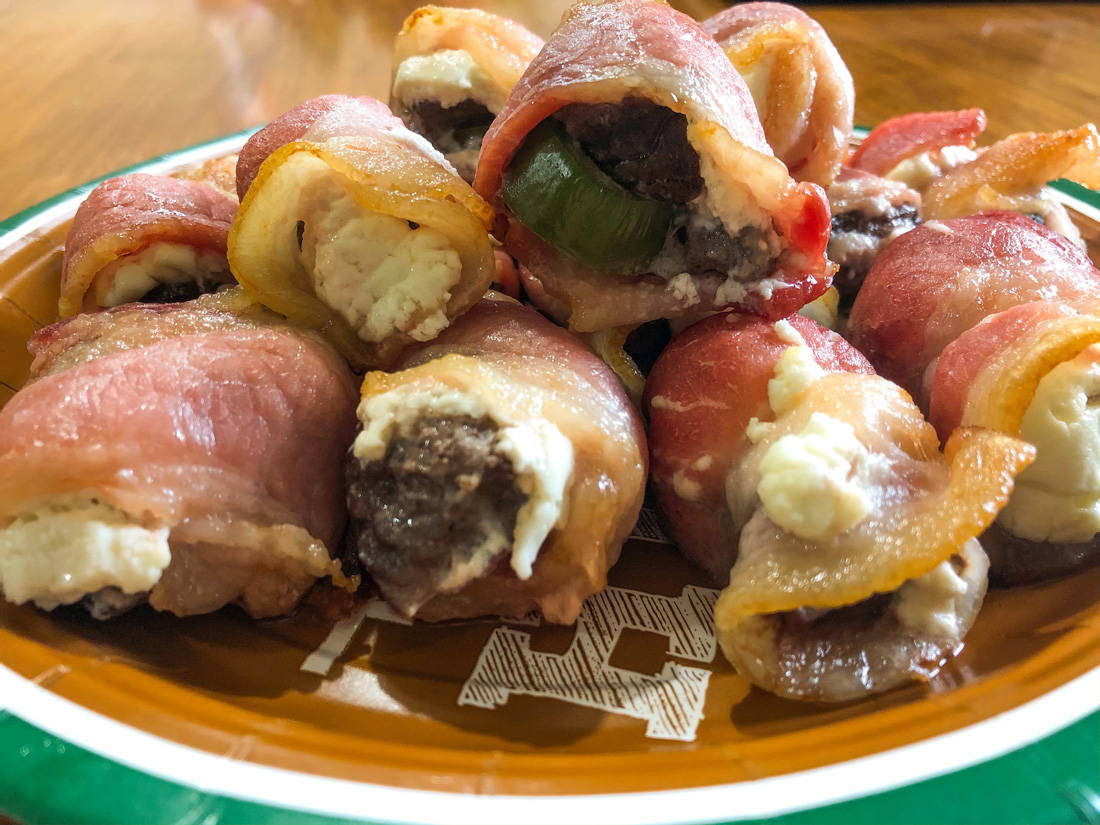 1 1/2 lbs Elk
6-8 Jalapeños, sliced
1 package Bacon, cut in half
8 oz Cream Cheese
Preheat oven to 400 degrees.
Cut venison into bite size chunks and jalapeños into 1/2" slices.
Stack a jalapeño slice, a venison chunk and cream cheese on top of a 1/2 slice of bacon and wrap the bacon around the stack, secure with a toothpick if needed.
Bake at 400 degrees for 15-20 minutes. Bacon should be crispy and cooked through. Or, Cook on a grill or in a smoker at medium heat (200 degrees on the smoker) until bacon is done. Roughly 30 minutes on a smoker. Small in size, but BIG on flavor, these little poppers pack a punch. You'll be a hit at your next potluck with a couple of platters of these.