Heat the grill up and enjoy these Elk Street Tacos!
Prep Time: 10-15 Minutes | Cook Time: 15-30 Minutes | Yields: 3-4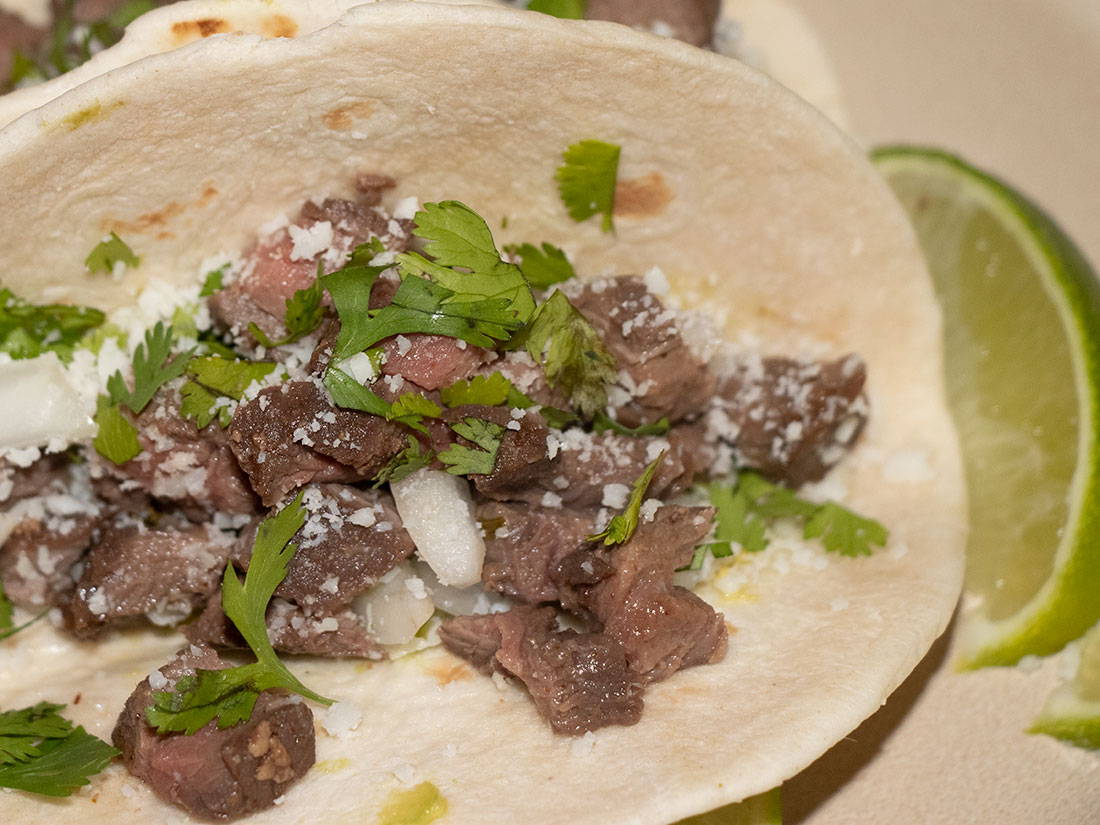 1 1/2 lbs elk steak
1/3 cup olive oil
3 limes juiced
1/2 cup fresh cilantro, chopped
4 garlic cloves, minced
1 tsp cumin powder
1/2 tsp chili powder
Salt and pepper to taste
1. Whisk all of the marinade ingredients together in a large bowl.

2. Add the elk steak to the marinade. Make sure both sides of the meat are coated, then cover with plastic wrap and marinate for 1-4 hours in the refrigerator. You can also use a Ziplock bag instead of a bowl.

3. Heat the grill or stove top to medium-high heat. Add the carne asada and cook for approximately 5-7 minutes on each side. Remove the steak to a cutting board and let it rest for another 5 minutes. 4. Using a sharp knife, slice the carne asada at an angle against the grain. From there, dice the carne asada into smaller pieces.
---
Elk carne asada (from Step 1, above)
2 avocados
3 tbsp cotija cheese
1/3 cup onion finely diced
1/2 cup fresh cilantro chopped
6 street taco tortillas
1 lime
1.Use a spoon to mash the avocado, then spread a large spoonful or two onto each tortilla.

2. Top the avocado with chopped carne asada, a sprinkle of cotija cheese, some diced onion and fresh cilantro. Squeeze fresh lime juice on top.