Ground Venison Stuffed Mushrooms
Cook up these Venison Stuffed Mushrooms for the big game! Your friends will sure to be impressed.
Prep Time: 15 Minutes | Cook Time: 15-20 Minutes | Yields: 4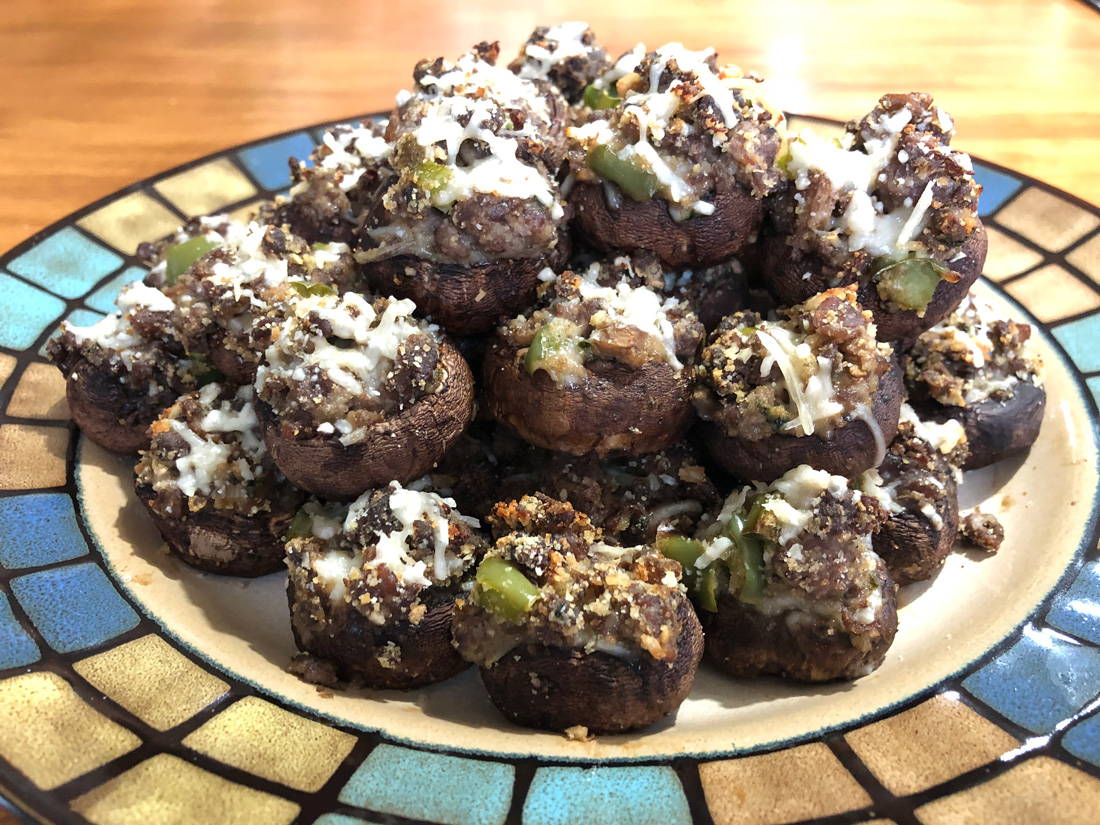 1/2 pound ground venison
1 green pepper, diced
2 lbs mushrooms
2/3 cup bread crumbs
3 tsp dried parsley
1 tsp dried basil
2 tsp minced garlic
1/2 cup parmesan cheese
1/4 cup margarine
Preheat oven to 400 degrees
Cook ground venison in a large skillet over medium heat until brown. Set aside.
Separate mushroom stems from the tops. Set the tops aside and dice the mushroom stems.
Heat margarine in a medium saucepan and stir in mushroom stems, green pepper, garlic, parsley and basil until mushrooms and peppers are soft.
In a large bowl, combine ground venison, mushroom stem mixture, bread crumbs and parmesan cheese.
Line a baking sheet with aluminum foil and coat with non-stick spray
Place the mushroom tops upside down and generously stuff with the mixture.
Bake at 400 degrees for 15 minutes 9. Add a sprinkle of parmesan cheese to the top of each mushroom and bake for another 2-3 minutes. Serve and enjoy!